Let us introduce ourselves
About Desi Tax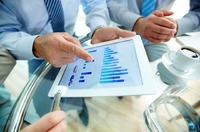 Desi Tax is the low price leader in the United States Tax industry. We do not charge by document. Our fees is modest. Our services are honest. Our quality is highest.
For income tax preparation we only charge 50 dollars flat fees for simple returns. For Corporate Income tax preparation we only charge 200 dollars (For startups 100 dollars). For payroll preparation, we only charge 5 dollars per employee. 20 dollars minimum fee applies.
We always do discounted or free taxes for the needed such as students, unemployed, retirees, deceased and handicapped etc.
We never deny services to any customer based on the pricing. A dollar we saved for you is a dollar you can invest for your future. As Robert Kiyosaki said, the only way to become rich is to start selling a unique product or distinctive service. we will be with you in every step of achieving this goal for you. Dream, Work Hard, Incorporate, Achieve, Multiply, Share wealth with friends, with relatives, with mother land, with parents, with siblings, With teachers, with your kids, with your workers. We grow together.