About us
A Honest Tax Preparation Service
At Desi Tax, we make every effort to keep honesty and integrity. Transparency is what we provide to you. Our fees is flat fees. Unlike other companies we do not charge per document. We want to help the most vulnerable people of the society such as retirees, students and unemployed etc. We treat our employees, clients and vendors with at most respect.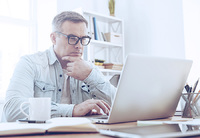 What do we offer?
Honest Tax Preparation Service
Integrity, Respect, Quality, Honesty, Trustworthiness are the values we always breath and we always preach every minute. We make every effort in saving money for you in legal ways.
Book Keeping
Bookkeeping at its best. We maintain your records clean and clear.
Corporate Taxes
We file your corporation taxes timely.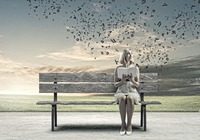 Incorporation
We protect your wealth and also make every effort to exponentiate your wealth.
indian tax, desi tax, farmers tax, corporate tax, gift tax, inheritance tax, county tax, military tax, free tax preparation, tax coupon, flat fees taxes, bookkeeping, business tax, hr block tax, liberty tax, tax advice, tax audit, irs dead line, tax refund, tax return, tax deadline, jackson hewit tax, tax lien, real estate tax, estate tax, tax audit, immigrant taxes, tax amendments, tax law, tax attorney, tax preparation, tax shelter, w2, w9, 1040, 1060, l 6 2 6 9 9 9 - 4 0 2 9 ,affordable, Honest & Flat Fee Tax Preparation, $40 FIXED COST, w2, w4, w9, 1099, 1040, $50 Married Filing Joint, One w2, $40 Monthly Book Keeping (Minimum one year contract) $75 Monthly Payroll (Minimum one year contract), $200 Rental / Investment/ Vacation Properties, Dividends, Investments, Uber, AirBNB & Home Based Businesses, $300 Business & Corporate Taxes, Note: Additional documents may cost little extra. * Business Management (All Aspects), * Bookkeeping Services 20 Years. quickbooks,Excel.Photoshop, Microsoft Office) * Accounts Payable, * Accounts Receivable , * Merchant Card Reconciliation , * Payroll , * Profit/Loss reports, * Bank Reconciliations , Balance Sheets , * General Journal Entries , * Company Financial Reports * Job Cost Analysis , * Budget Analysis, * Income Tax Preparation, * Income Tax Audits, * Forensic Accounting* Inventory, * Logistics, * BOE, * FTB, * IRS, * Bookkeeping & Accounting, * Cash flow Statements, * Payroll & Payroll Taxes, * Sales Tax Returns * 1099's & W2's, * Property tax, * Monthly & Quarterly financials, * Personal & corporate income tax financial statements & Forecasts * Retail, * Construction Companies, * Liquor Distributors-Wholesale and Retail, * Import & Export, * Restaurants and Bars * Car Dealers, * Medical , info@desitaxaccounting.com, 626 999 4029 Afghanistan - Albania - Algeria - Andorra - Angola - Antigua and Barbuda - Argentina - Armenia - Aruba - Australia - Austria - Azerbaijan, The Bahamas - Bahrain - Bangladesh - Barbados - Belarus - Belgium - Belize - Benin - Bermuda - Bhutan - Bolivia - Bosnia and Herzegovina - , Botswana - Brazil - Brunei - Bulgaria - Burkina Faso (formerly Upper Volta) - Burundi, Cambodia - Cameroon - Canada - Cape Verde - Central African Republic - Chad - Chile - People's Republic of China - Republic of China (Taiwan) - Cook Islands - Colombia - , Comoros - Democratic Republic of the Congo (formerly Zaire) - Republic of the Congo - Costa Rica - Côte d'Ivoire - Croatia - , Cuba - Republic of Cyprus - Czech Republic, Denmark - Djibouti - Dominica - Dominican Republic - Democratic Republic of Congo, East Timor - Ecuador - Egypt - El Salvador - Equatorial Guinea - Eritrea - Estonia - Ethiopia Fiji - Finland - France, Gabon - The Gambia - Georgia - Germany - Ghana - Greece - Grenada - Guatemala - Guinea - Guinea-Bissau - Guyana, Haiti - Holy See (see Vatican City) - Honduras - Hungary, Iceland - India - Indonesia - Iran - Iraq - Ireland - Israel - Italy - Ivory Coast , (see Côte d'Ivoire), Jamaica - Japan - Jordan, Kazakhstan - Kenya - Kiribati - Kuwait - Kyrgyzstan, Laos - Latvia - Lebanon - Lesotho Liberia - Libya - Liechtenstein - Lithuania - Luxembourg, Republic of Macedonia - Madagascar - Malawi - Malaysia - Maldives - Mali - , Malta - Marshall Islands - Mauritania - Mauritius - Mexico - Federated States of Micronesia - Moldova - Monaco - Mongolia - , Montenegro - Morocco - Mozambique - Myanmar (formerly Burma), Namibia - Nauru - Nepal - Netherlands - New Zealand (Aotearoa) - Nicaragua - Niger - Nigeria - Niue - North Korea - Norway, Oman, Pakistan - Palau - Panama - Papua New Guinea - Paraguay - Peru - Philippines - Poland - Portugal, Qatar, Romania - Russia - Rwanda, Saint Kitts and Nevis - Saint Lucia - Saint Vincent and the Grenadines - , Samoa - San Marino - São Tomé and Príncipe - Saudi Arabia - Senegal - Serbia - Seychelles - Sierra Leone - , Singapore - Slovakia - Slovenia - Solomon Islands - Somalia - South Africa - South Korea - South Sudan - , Spain - Sri Lanka - Sudan - Suriname - Swaziland - Sweden - Switzerland - Syria, Taiwan (see Republic of China) -, Tajikistan - Tanzania - Thailand - Togo - Tonga - Trinidad and Tobago - Tunisia - Turkey - Turkmenistan - Tuvalu,,Uganda - Ukraine - United Arab Emirates - United Kingdom - United States - Uruguay - Uzbekistan, , Vanuatu - Vatican City (Holy See) - Venezuela - Vietnam, Yemen, Zambia - Zimbabwe areas: Los Angeles, San Diego, Long Beach, Bakersfield, Anaheim, Santa Ana, Riverside, Chula Vista, Irvine, San Bernardino, Oxnard, Fontana, Moreno Valley, Huntington Beach, Glendale, Santa Clarita, Garden Grove, Oceanside, Rancho Cucamonga, Ontario, Corona, Lancaster, Palmdale, Pomona, Escondido, Torrance, Pasadena, Orange, Fullerton, Thousand Oaks, Simi Valley, Victorville, El Monte, Downey, Costa Mesa, Carlsbad, Inglewood, Ventura, Temecula, West Covina, Murrieta, Norwalk, Burbank, Santa Maria, El Cajon, Rialto, Jurupa Valley, Compton, Vista, Mission Viejo, South Gate, Carson, Santa Monica, San Marcos, Hesperia, Westminster, Santa Barbara, Hawthorne,Los Angeles, San Diego, Long Beach, Bakersfield, Anaheim, Santa Ana, Riverside, Chula Vista, Irvine, San Bernardino, Oxnard, Fontana, Moreno Valley, Huntington Beach, Glendale, Santa Clarita, Garden Grove, Oceanside, Rancho Cucamonga, Ontario, Corona, Lancaster, Palmdale, Pomona, Escondido, Torrance, Pasadena, Orange, Fullerton, Thousand Oaks, Simi Valley, Victorville, El Monte, Downey, Costa Mesa, Carlsbad, Inglewood, Ventura, Temecula, West Covina, Murrieta, Norwalk, Burbank, Santa Maria, El Cajon, Rialto, Jurupa Valley, Compton, Vista, Mission Viejo, South Gate, Carson, Santa Monica, San Marcos, Hesperia, Westminster, Santa Barbara, Hawthorne,Whittier,Newport Beach,Indio,Alhambra,Menifee,Chino,Buena Park,Hemet,Lakewood,Tustin,Lake Forest,Bellflower,Baldwin Park,Chino Hills,Upland,Perris,Lynwood,Apple Valley,Redlands,Redondo Beach,Yorba Linda,Camarillo,Laguna Niguel,San Clemente,Pico Rivera,Montebello,Encinitas,La Habra,Monterey Park,Gardena,National City,Lake Elsinore,Huntington Park,La Mesa,Arcadia,Santee,Eastvale,Fountain Valley,Diamond Bar,Paramount,Rosemead,Highland,Skyline of Los Angeles, Balboa Park in San Diego, Skyline of San Jose, Golden Gate Bridge in San Francisco, Skyline of Fresno, ,California State Capitol in Sacramento, Aerial view of the Port of Long Beach, Lake Merritt in Oakland, Truxton Tower in Bakersfield, Disneyland in Anaheim,,,,Name,,Adelanto,Agoura Hills,Alameda,Albany,Alhambra,Aliso Viejo,Alturas,Amador City,American Canyon,Anaheim,Anderson,Angels Camp,Antioch,Apple Valley,Arcadia,Arcata,Arroyo Grande,Artesia,Arvin,Atascadero,Atherton,Atwater,Auburn,Avalon,Avenal,Azusa,Bakersfield,Baldwin Park,Banning,Barstow,Beaumont,Bell,Bell Gardens,Bellflower,Belmont,Belvedere,Benicia,Berkeley,Beverly Hills,Big Bear Lake,Biggs,Bishop,Blue Lake,Blythe,Bradbury,Brawley,Brea,Brentwood,Brisbane,Buellton,Buena Park,Burbank,Burlingame,Calabasas,Calexico,California City,Calimesa,Calipatria,Calistoga,Camarillo,Campbell,Canyon Lake,Capitola,Carlsbad,Carmel-by-the-Sea,Carpinteria,Carson,Cathedral City,Ceres,Cerritos,Chico,Chino,Chino Hills,Chowchilla,Chula Vista,Citrus Heights,Claremont,Clayton,Clearlake,Cloverdale,Clovis,Coachella,Coalinga,Colfax,Colma,Colton,Colusa,Commerce,Compton,Concord,Corcoran,Corning, Corona, Coronado, Corte Madera,Costa Mesa,Cotati,Covina,Crescent City,Cudahy,Culver City,Cupertino,Cypress, Daly City,Dana Point,Danville,Davis, Del Mar, Del Rey Oaks, Delano, Desert Hot Springs, Diamond Bar, Dinuba, Dixon, Dorris, Dos Palos,Downey,Duarte,Dublin,Dunsmuir,East Palo Alto,Eastvale,El Cajon,El Centro,El Cerrito, El Monte, El Segundo, Elk Grove,Emeryville,Encinitas,Escalon,Escondido,Etna,Eureka,Exeter,Fairfax,Fairfield,Farmersville,Ferndale, Fillmore,Firebaugh,Folsom,Fontana,Fort Bragg,Fort Jones,Fortuna,Foster City,Fountain Valley,Fowler,Fremont,Fresno,Fullerton,Galt,Garden Grove,Gardena,Gilroy,Glendale,Glendora,Goleta,Gonzales,Grand Terrace,Grass Valley,Greenfield,Gridley,Grover Beach,Guadalupe,Gustine,Half Moon Bay, Hanford,Hawaiian Gardens,Hawthorne,Hayward,Healdsburg,Hemet,Hercules,Hermosa Beach, Hesperia,Hidden Hills,Highland,Hillsborough,Hollister,Holtville,Hughson,Huntington Beach,Huntington Park, Huron, Imperial, Imperial Beach,Indian Wells,Indio,Industry,Inglewood,Ione,Irvine,Irwindale,Isleton,Jackson,Jurupa Valley,Kerman,King City,Kingsburg,La Cañada Flintridge,La Habra,La Habra Heights,La Mesa,La Mirada,La Palma,La Puente,La Quinta,La Verne,Lafayette,Laguna Beach,Laguna Hills,Laguna Niguel,Laguna Woods,Lake Elsinore,Lake Forest,Lakeport,Lakewood,Lancaster,Larkspur,Lathrop,Lawndale,Lemon Grove,Lemoore,Lincoln,Lindsay,Live Oak,Livermore,Livingston,Lodi,Loma Linda,Lomita,Lompoc,Long Beach,Loomis,Los Alamitos,Los Altos,Los Altos Hills,Los Angeles,Los Banos,Los Gatos,Loyalton,Lynwood,Madera,Malibu,Mammoth Lakes,Manhattan Beach,Manteca,Maricopa,Marina,Martinez,Marysville,Maywood,McFarland,Mendota,Menifee,Menlo Park,Merced,Mill Valley,Millbrae,Milpitas,Mission Viejo,Modesto,Monrovia,Montague,Montclair,Monte Sereno,Montebello,Monterey,Monterey Park,Moorpark,Moraga,Moreno Valley,Morgan Hill,Morro Bay,Mount Shasta,Mountain View,Murrieta,Napa,National City,Needles,Nevada City,Newark,Newman,Newport Beach,Norco,Norwalk,Novato,Oakdale,Oakland,Oakley,Oceanside,Ojai,Ontario,Orange,Orange Cove,Orinda,Orland,Oroville,Oxnard,Pacific Grove,Pacifica,Palm Desert,Palm Springs,Palmdale,Palo Alto,Palos Verdes Estates,Paradise,Paramount,Parlier,Pasadena,Paso Robles,Patterson,Perris,Petaluma,Pico Rivera,Piedmont,Pinole,Pismo Beach,Pittsburg,Placentia,Placerville,Pleasant Hill,Pleasanton,Plymouth,Point Arena,Pomona,Port Hueneme,Porterville,Portola,Portola Valley,Poway,Rancho Cordova,Rancho Cucamonga,Rancho Mirage,Rancho Palos Verdes,Rancho Santa Margarita,Red Bluff,Redding,Redlands,Redondo Beach,Redwood City,Reedley,Rialto,Richmond,Ridgecrest,Rio Dell,Rio Vista,Ripon,Riverbank,Riverside,Rocklin,Rohnert Park,Rolling Hills,Rolling Hills Estates,Rosemead,Roseville,Ross,Sacramento,St. Helena,Salinas,San Anselmo,San Bernardino,San Bruno,San Carlos,San Clemente,San Diego,San Dimas,San Fernando,San Francisco,San Gabriel,San Jacinto,San Joaquin,San Jose,San Juan Bautista,San Juan Capistrano,San Leandro,San Luis Obispo,San Marcos,San Marino,San Mateo,San Pablo,San Rafael,San Ramon,Sand City,Sanger,Santa Ana,Santa Barbara,Santa Clara,Santa Clarita,Santa Cruz,Santa Fe Springs,Santa Maria,Santa Monica,Santa Paula,Santa Rosa,Santee,Saratoga,Sausalito,Scotts Valley,Seal Beach,Seaside,Sebastopol,Selma,Shafter,Shasta Lake,Sierra Madre,Signal Hill,Simi Valley,Solana Beach,Soledad,Solvang,Sonoma,Sonora,South El Monte,South Gate,South Lake Tahoe,South Pasadena,South San Francisco,Stanton,Stockton,Suisun City,Sunnyvale,Susanville,Sutter Creek,Taft,Tehachapi,Tehama,Temecula,Temple City,Thousand Oaks,Tiburon,Torrance,Tracy,Trinidad,Truckee,Tulare,Tulelake,Turlock,Tustin,Twentynine Palms,Ukiah,Union City,Upland,Vacaville,Vallejo,Ventura,Vernon,Victorville,Villa Park,Visalia,Vista,Walnut,Walnut Creek,Wasco,Waterford,Watsonville,Weed,West Covina,West Hollywood,West Sacramento,Westlake Village,Westminster,Westmorland,Wheatland,Whittier,Wildomar,Williams,Willits,Willows,Windsor,Winters,Woodlake,Woodland,Woodside,Yorba Linda,Yountville,Yreka,Yuba City, Yucaipa, Yucca Valley,,Zip Code,90001,90002,90003,90004,90005,90006,90007,90008,90009,90010,90011,90012,90013,90014,90015,90016,90017,90018,90019,90020,90021,90022,90023,90024,90025,90026,90027,90028,90029,90030,90031,90032,90033,90034,90035,90036,90037,90038,90039,90040,90041,90042,90043,90044,90045,90046,90047,90048,90049,90050,90051,90052,90053,90054,90055,90056,90057,90058,90059,90060,90061,90062,90063,90064,90065,90066,90067,90068,90069,90070,90071,90072,90073,90074,90075,90076,90077,90078,90079,90080,90081,90082,90083,90084,90086,90087,90088,90089,90091,90093,90094,90095,90096,90099,90101,90102,90103,90189,90201,90202,90209,90210,90211,90212,90213,90220,90221,90222,90223,90224,90230,90231,90232,90233,90239,90240,90241,90242,90245,90247,90248,90249,90250,90251,90254,90255,90260,90261,90262,90263,90264,90265,90266,90267,90270,90272,90274,90275,90277,90278,90280,90290,90291,90292,90293,90294,90295,90296,90301,90302,90303,90304,90305,90306,90307,90308,90309,90310,90311,90312,90313,90397,90398,90401,90402,90403,90404,90405,90406,90407,90408,90409,90410,90411,90501,90502,90503,90504,90505,90506,90507,90508,90509,90510,90601,90602,90603,90604,90605,90606,90607,90608,90609,90610,90612,90620,90621,90622,90623,90624,90630,90631,90632,90633,90637,90638,90639,90640,90650,90651,90652,90659,90660,90661,90662,90670,90671,90680,90701,90702,90703,90704,90706,90707,90710,90711,90712,90713,90714,90715,90716,90717,90720,90721,90723,90731,90732,90733,90734,90740,90742,90743,90744,90745,90746,90747,90748,90749,90755,90801,90802,90803,90804,90805,90806,90807,90808,90809,90810,90813,90814,90815,90822,90831,90832,90833,90834,90835,90840,90842,90844,90845,90846,90847,90848,90853,90888,90895,90899,91001,91003,91006,91007,91009,91010,91011,91012,91016,91017,91020,91021,91023,91024,91025,91030,91031,91040,91041,91042,91043,91046,91066,91077,91101,91102,91103,91104,91105,91106,91107,91108,91109,91110,91114,91115,91116,91117,91118,91121,91123,91124,91125,91126,91129,91131,91182,91184,91185,91188,91189,91191,91199,91201,91202,91203,91204,91205,91206,91207,91208,91209,91210,91214,91221,91222,91224,91225,91226,91301,91302,91303,91304,91305,91306,91307,91308,91309,91310,91311,91313,91316,91319,91320,91321,91322,91324,91325,91326,91327,91328,91329,91330,91331,91333,91334,91335,91337,91340,91341,91342,91343,91344,91345,91346,91350,91351,91352,91353,91354,91355,91356,91357,91358,91359,91360,91361,91362,91363,91364,91365,91367,91371,91372,91376,91377,91380,91381,91382,91383,91384,91385,91386,91387,91388,91390,91392,91393,91394,91395,91396,91399,91401,91402,91403,91404,91405,91406,91407,91408,91409,91410,91411,91412,91413,91416,91423,91426,91436,91470,91482,91495,91496,91497,91499,91501,91502,91503,91504,91505,91506,91507,91508,91510,91521,91522,91523,91526,91601,91602,91603,91604,91605,91606,91607,91608,91609,91610,91611,91612,91614,91615,91616,91617,91618,91701,91702,91706,91708,91709,91710,91711,91714,91715,91716,91722,91723,91724,91729,91730,91731,91732,91733,91734,91735,91737,91739,91740,91741,91743,91744,91745,91746,91747,91748,91749,91750,91752,91754,91755,91756,91758,91759,91761,91762,91763,91764,91765,91766,91767,91768,91769,91770,91771,91772,91773,91775,91776,91778,91780,91784,91785,91786,91788,91789,91790,91791,91792,91793,91795,91797,91798,91799,91801,91802,91803,91804,91841,91896,91899,91901,91902,91903,91905,91906,91908,91909,91910,91911,91912,91913,91914,91915,91916,91917,91921,91931,91932,91933,91934,91935,91941,91942,91943,91944,91945,91946,91947,91948,91950,91951,91962,91963,91976,91977,91978,91979,91980,91987,91990,92003,92004,92007,92008,92009,92010,92011,92013,92014,92018,92019,92020,92021,92022,92023,92024,92025,92026,92027,92028,92029,92030,92033,92036,92037,92038,92039,92040,92046,92049,92051,92052,92054,92055,92056,92057,92059,92060,92061,92064,92065,92066,92067,92068,92069,92070,92071,92072,92074,92075,92078,92079,92081,92082,92083,92084,92085,92086,92088,92090,92091,92092,92093,92096,92101,92102,92103,92104,92105,92106,92107,92108,92109,92110,92111,92112,92113,92114,92115,92116,92117,92118,92119,92120,92121,92122,92123,92124,92126,92127,92128,92129,92130,92131,92132,92133,92134,92135,92136,92137,92138,92139,92140,92142,92143,92145,92147,92149,92150,92152,92153,92154,92155,92158,92159,92160,92161,92162,92163,92164,92165,92166,92167,92168,92169,92170,92171,92172,92173,92174,92175,92176,92177,92178,92179,92182,92184,92186,92187,92190,92191,92192,92193,92194,92195,92196,92197,92198,92199,92201,92202,92203,92210,92211,92220,92222,92223,92225,92226,92227,92230,92231,92232,92233,92234,92235,92236,92239,92240,92241,92242,92243,92244,92247,92248,92249,92250,92251,92252,92253,92254,92255,92256,92257,92258,92259,92260,92261,92262,92263,92264,92266,92267,92268,92270,92273,92274,92275,92276,92277,92278,92280,92281,92282,92283,92284,92285,92286,92292,92301,92304,92305,92307,92308,92309,92310,92311,92312,92313,92314,92315,92316,92317,92318,92320,92321,92322,92323,92324,92325,92326,92327,92328,92329,92331,92332,92333,92334,92335,92336,92337,92338,92339,92340,92341,92342,92344,92345,92346,92347,92350,92352,92354,92356,92357,92358,92359,92363,92364,92365,92366,92368,92369,92371,92372,92373,92374,92375,92376,92377,92378,92382,92384,92385,92386,92389,92391,92392,92393,92394,92395,92397,92398,92399,92401,92402,92403,92404,92405,92406,92407,92408,92410,92411,92412,92413,92414,92415,92418,92423,92424,92427,92501,92502,92503,92504,92505,92506,92507,92508,92509,92513,92514,92515,92516,92517,92518,92519,92521,92522,92530,92531,92532,92536,92539,92543,92544,92545,92546,92548,92549,92551,92552,92553,92554,92555,92556,92557,92561,92562,92563,92564,92567,92570,92571,92572,92581,92582,92583,92584,92585,92586,92587,92589,92590,92591,92592,92593,92595,92596,92599,92602,92603,92604,92605,92606,92607,92609,92610,92612,92614,92615,92616,92617,92618,92619,92620,92623,92624,92625,92626,92627,92628,92629,92630,92637,92646,92647,92648,92649,92650,92651,92652,92653,92654,92655,92656,92657,92658,92659,92660,92661,92662,92663,92672,92673,92674,92675,92676,92677,92678,92679,92683,92684,92685,92688,92690,92691,92692,92693,92694,92697,92698,92701,92702,92703,92704,92705,92706,92707,92708,92709,92710,92711,92712,92725,92728,92735,92780,92781,92782,92799,92801,92802,92803,92804,92805,92806,92807,92808,92809,92811,92812,92814,92815,92816,92817,92821,92822,92823,92825,92831,92832,92833,92834,92835,92836,92837,92838,92840,92841,92842,92843,92844,92845,92846,92850,92856,92857,92859,92860,92861,92862,92863,92864,92865,92866,92867,92868,92869,92870,92871,92877,92878,92879,92880,92881,92882,92883,92885,92886,92887,92899,93001,93002,93003,93004,93005,93006,93007,93009,93010,93011,93012,93013,93014,93015,93016,93020,93021,93022,93023,93024,93030,93031,93032,93033,93034,93035,93036,93040,93041,93042,93043,93044,93060,93061,93062,93063,93064,93065,93066,93067,93093,93094,93099,93101,93102,93103,93105,93106,93107,93108,93109,93110,93111,93116,93117,93118,93120,93121,93130,93140,93150,93160,93190,93199,93201,93202,93203,93204,93205,93206,93207,93208,93210,93212,93215,93216,93218,93219,93220,93221,93222,93223,93224,93225,93226,93227,93230,93232,93234,93235,93237,93238,93239,93240,93241,93242,93243,93244,93245,93246,93247,93249,93250,93251,93252,93254,93255,93256,93257,93258,93260,93261,93262,93263,93265,93266,93267,93268,93270,93271,93272,93274,93275,93276,93277,93278,93279,93280,93282,93283,93285,93286,93287,93290,93291,93292,93301,93302,93303,93304,93305,93306,93307,93308,93309,93311,93312,93313,93314,93380,93381,93382,93383,93384,93385,93386,93387,93388,93389,93390,93401,93402,93403,93405,93406,93407,93408,93409,93410,93412,93420,93421,93422,93423,93424,93426,93427,93428,93429,93430,93432,93433,93434,93435,93436,93437,93438,93440,93441,93442,93443,93444,93445,93446,93447,93448,93449,93450,93451,93452,93453,93454,93455,93456,93457,93458,93460,93461,93463,93464,93465,93475,93483,93501,93502,93504,93505,93510,93512,93513,93514,93515,93516,93517,93518,93519,93522,93523,93524,93526,93527,93528,93529,93530,93531,93532,93534,93535,93536,93539,93541,93542,93543,93544,93545,93546,93549,93550,93551,93552,93553,93554,93555,93556,93558,93560,93561,93562,93563,93581,93584,93586,93590,93591,93592,93596,93599,93601,93602,93603,93604,93605,93606,93607,93608,93609,93610,93611,93612,93613,93614,93615,93616,93618,93619,93620,93621,93622,93623,93624,93625,93626,93627,93628,93630,93631,93633,93634,93635,93636,93637,93638,93639,93640,93641,93642,93643,93644,93645,93646,93647,93648,93649,93650,93651,93652,93653,93654,93656,93657,93660,93661,93662,93664,93665,93666,93667,93668,93669,93670,93673,93675,93701,93702,93703,93704,93705,93706,93707,93708,93709,93710,93711,93712,93714,93715,93716,93717,93718,93720,93721,93722,93723,93724,93725,93726,93727,93728,93729,93730,93740,93741,93744,93745,93747,93750,93755,93760,93761,93764,93765,93771,93772,93773,93774,93775,93776,93777,93778,93779,93780,93784,93786,93790,93791,93792,93793,93794,93844,93888,93901,93902,93905,93906,93907,93908,93912,93915,93920,93921,93922,93923,93924,93925,93926,93927,93928,93930,93932,93933,93940,93942,93943,93944,93950,93953,93954,93955,93960,93962,94002,94005,94010,94011,94013,94014,94015,94016,94017,94018,94019,94020,94021,94022,94023,94024,94025,94026,94027,94028,94030,94035,94037,94038,94039,94040,94041,94042,94043,94044,94060,94061,94062,94063,94064,94065,94066,94070,94074,94080,94083,94085,94086,94087,94088,94089,94096,94098,94101,94102,94103,94104,94105,94106,94107,94108,94109,94110,94111,94112,94114,94115,94116,94117,94118,94119,94120,94121,94122,94123,94124,94125,94126,94127,94128,94129,94130,94131,94132,94133,94134,94135,94136,94137,94138,94139,94140,94141,94142,94143,94144,94145,94146,94147,94150,94151,94152,94153,94154,94155,94156,94157,94158,94159,94160,94161,94162,94163,94164,94165,94166,94167,94168,94169,94170,94171,94172,94175,94177,94188,94199,94203,94204,94205,94206,94207,94208,94209,94211,94229,94230,94232,94234,94235,94236,94237,94239,94240,94244,94245,94246,94247,94248,94249,94250,94252,94254,94256,94257,94258,94259,94261,94262,94263,94267,94268,94269,94271,94273,94274,94277,94278,94279,94280,94282,94283,94284,94285,94286,94287,94288,94289,94290,94291,94293,94294,94295,94296,94297,94298,94299,94301,94302,94303,94304,94305,94306,94309,94401,94402,94403,94404,94497,94501,94502,94503,94506,94507,94508,94509,94510,94511,94512,94513,94514,94515,94516,94517,94518,94519,94520,94521,94522,94523,94524,94525,94526,94527,94528,94529,94530,94531,94533,94534,94535,94536,94537,94538,94539,94540,94541,94542,94543,94544,94545,94546,94547,94548,94549,94550,94551,94552,94553,94555,94556,94557,94558,94559,94560,94561,94562,94563,94564,94565,94566,94567,94568,94569,94570,94571,94572,94573,94574,94575,94576,94577,94578,94579,94580,94581,94582,94583,94585,94586,94587,94588,94589,94590,94591,94592,94595,94596,94597,94598,94599,94601,94602,94603,94604,94605,94606,94607,94608,94609,94610,94611,94612,94613,94614,94615,94617,94618,94619,94620,94621,94622,94623,94624,94625,94649,94659,94660,94661,94662,94666,94701,94702,94703,94704,94705,94706,94707,94708,94709,94710,94712,94720,94801,94802,94803,94804,94805,94806,94807,94808,94820,94850,94901,94903,94904,94912,94913,94914,94915,94920,94922,94923,94924,94925,94926,94927,94928,94929,94930,94931,94933,94937,94938,94939,94940,94941,94942,94945,94946,94947,94948,94949,94950,94951,94952,94953,94954,94955,94956,94957,94960,94963,94964,94965,94966,94970,94971,94972,94973,94974,94975,94976,94977,94978,94979,94998,94999,95001,95002,95003,95004,95005,95006,95007,95008,95009,95010,95011,95012,95013,95014,95015,95017,95018,95019,95020,95021,95023,95024,95026,95030,95031,95032,95033,95035,95036,95037,95038,95039,95041,95042,95043,95044,95045,95046,95050,95051,95052,95053,95054,95055,95056,95060,95061,95062,95063,95064,95065,95066,95067,95070,95071,95073,95075,95076,95077,95101,95103,95106,95108,95109,95110,95111,95112,95113,95115,95116,95117,95118,95119,95120,95121,95122,95123,95124,95125,95126,95127,95128,95129,95130,95131,95132,95133,95134,95135,95136,95138,95139,95140,95141,95148,95150,95151,95152,95153,95154,95155,95156,95157,95158,95159,95160,95161,95164,95170,95172,95173,95190,95191,95192,95193,95194,95196,95201,95202,95203,95204,95205,95206,95207,95208,95209,95210,95211,95212,95213,95215,95219,95220,95221,95222,95223,95224,95225,95226,95227,95228,95229,95230,95231,95232,95233,95234,95236,95237,95240,95241,95242,95245,95246,95247,95248,95249,95250,95251,95252,95253,95254,95255,95257,95258,95267,95269,95296,95297,95301,95303,95304,95305,95306,95307,95309,95310,95311,95312,95313,95314,95315,95316,95317,95318,95319,95320,95321,95322,95323,95324,95325,95326,95327,95328,95329,95330,95333,95334,95335,95336,95337,95338,95340,95341,95343,95344,95345,95346,95347,95348,95350,95351,95352,95353,95354,95355,95356,95357,95358,95360,95361,95363,95364,95365,95366,95367,95368,95369,95370,95372,95373,95374,95375,95376,95377,95378,95379,95380,95381,95382,95383,95385,95386,95387,95388,95389,95391,95397,95401,95402,95403,95404,95405,95406,95407,95408,95409,95410,95412,95415,95416,95417,95418,95419,95420,95421,95422,95423,95424,95425,95426,95427,95428,95429,95430,95431,95432,95433,95435,95436,95437,95439,95441,95442,95443,95444,95445,95446,95448,95449,95450,95451,95452,95453,95454,95456,95457,95458,95459,95460,95461,95462,95463,95464,95465,95466,95467,95468,95469,95470,95471,95472,95473,95476,95480,95481,95482,95485,95486,95487,95488,95490,95492,95493,95494,95497,95501,95502,95503,95511,95514,95518,95519,95521,95524,95525,95526,95527,95528,95531,95532,95534,95536,95537,95538,95540,95542,95543,95545,95546,95547,95548,95549,95550,95551,95552,95553,95554,95555,95556,95558,95559,95560,95562,95563,95564,95565,95567,95568,95569,95570,95571,95573,95585,95587,95589,95595,95601,95602,95603,95604,95605,95606,95607,95608,95609,95610,95611,95612,95613,95614,95615,95616,95617,95618,95619,95620,95621,95623,95624,95625,95626,95627,95628,95629,95630,95631,95632,95633,95634,95635,95636,95637,95638,95639,95640,95641,95642,95644,95645,95646,95648,95650,95651,95652,95653,95654,95655,95656,95658,95659,95660,95661,95662,95663,95664,95665,95666,95667,95668,95669,95670,95671,95672,95673,95674,95675,95676,95677,95678,95679,95680,95681,95682,95683,95684,95685,95686,95687,95688,95689,95690,95691,95692,95693,95694,95695,95696,95697,95698,95699,95701,95703,95709,95712,95713,95714,95715,95717,95720,95721,95722,95724,95726,95728,95735,95736,95741,95742,95746,95747,95757,95758,95759,95762,95763,95765,95776,95798,95799,95812,95813,95814,95815,95816,95817,95818,95819,95820,95821,95822,95823,95824,95825,95826,95827,95828,95829,95830,95831,95832,95833,95834,95835,95836,95837,95838,95840,95841,95842,95843,95851,95852,95853,95860,95864,95865,95866,95867,95887,95894,95899,95901,95903,95910,95912,95913,95914,95915,95916,95917,95918,95919,95920,95922,95923,95924,95925,95926,95927,95928,95929,95930,95932,95934,95935,95936,95937,95938,95939,95940,95941,95942,95943,95944,95945,95946,95947,95948,95949,95950,95951,95953,95954,95955,95956,95957,95958,95959,95960,95961,95962,95963,95965,95966,95967,95968,95969,95970,95971,95972,95973,95974,95975,95976,95977,95978,95979,95980,95981,95982,95983,95984,95986,95987,95988,95991,95992,95993,96001,96002,96003,96006,96007,96008,96009,96010,96011,96013,96014,96015,96016,96017,96019,96020,96021,96022,96023,96024,96025,96027,96028,96029,96031,96032,96033,96034,96035,96037,96038,96039,96040,96041,96044,96046,96047,96048,96049,96050,96051,96052,96054,96055,96056,96057,96058,96059,96061,96062,96063,96064,96065,96067,96068,96069,96070,96071,96073,96074,96075,96076,96078,96079,96080,96084,96085,96086,96087,96088,96089,96090,96091,96092,96093,96094,96095,96096,96097,96099,96101,96103,96104,96105,96106,96107,96108,96109,96110,96111,96112,96113,96114,96115,96116,96117,96118,96119,96120,96121,96122,96123,96124,96125,96126,96127,96128,96129,96130,96132,96133,96134,96135,96136,96137,96140,96141,96142,96143,96145,96146,96148,96150,96151,96152,96154,96155,96156,96157,96158,96160,96161,96162, Alabama, Alaska, Arizona, Arkansas, California, Colorado, Connecticut, Delaware, Florida, Georgia, Hawaii, Idaho, Illinois, Indiana, Iowa, Kansas, Kentucky, Louisiana, Maine, Maryland, Massachusetts, Michigan, Minnesota, Mississippi , Missouri, Montana, Nebraska, Nevada, New Hampshire, New Jersey, New Mexico, New York, North Carolina, North Dakota, Ohio, Oklahoma, Oregon, Pennsylvania, Rhode Island, South Carolina, South Dakota, Tennessee, Texas, Utah, Vermont, Virginia, Washington, West Virginia, Wisconsin, Wyoming, Alaska, Arizona, Arkansas, California, Colorado, Connecticut, Delaware, Florida, Georgia, Hawaii, Idaho, Illinois, Indiana, Iowa, Kansas, Kentucky, Louisiana, Maine, Maryland, Massachusetts, Michigan, Minnesota,Mississippi, Missouri, Montana, Nebraska, Nevada, New Hampshire, , New Jersey, New Mexico, New York, North Carolina, North Dakota, Ohio, Oklahoma, Oregon, Pennsylvania, Rhode Island, South Carolina, South Dakota, Tennessee, Texas, Utah, Vermont, Virginia, Washington, West Virginia, Wisconsin, Wyoming, This site was designed with the .com website builder. Create your website today.Start Now